Waterbury Reservoir seems pristine, but look closely
Like Lake Champlain, the Waterbury Reservoir is beloved, and fiercely protected by people like me — and you.
We also know the reservoir's health is at risk from the thousands of annual boaters, paddlers, anglers, and campers who do not always practice leave-no-trace, by the water-quality impacts of upriver agricultural and development runoff, by the introduction of aquatic and terrestrial invasive species, and by the conflicting priorities of a growing number of stakeholders.
At dawn a couple of Friday mornings ago, I launched my solo canoe onto the northern tip of the reservoir with my favorite paddling companion — a giant 6-year-old black Labrador retriever named Gabe. Gabe sleeps in the canoe, snoring loudly as his head rests on the gunwales.
At dawn, the Waterbury Reservoir is simply enchanting. In this magical moment around 6 a.m., the lifting fog races from south to north. A bluebird sky gradually emerges through a hole in the cloud. Sun rays stream urgently toward earth, and then suddenly disappear with the dissolving fog. The water sparkles with diamonds as the surface warms.
I watch for the bald eagles that nest nearby or the magnificent osprey. A fish jumps. A waterbug flitters. Canada geese and mallards fly overhead.
The lake is cool and smooth, disturbed only by the soft wake of my canoe. Water drips rhythmically from my paddle as Gabe and I slowly make our way to our favorite swimming and tennis-ball-chasing spot. A trout is startled by the shadow of my paddle overhead.
At dawn, the reservoir seems silent and pristine, until one listens and observes with intention.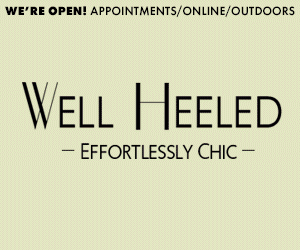 An angler and a sleepy young boy cast their lines from the shore, not really caring whether they catch anything. That's not really the point, after all. But to get to this spot, they've cut their way through a dense mat of 7-foot-tall Japanese knotweed, tossing the stems into the moving river.
A great blue heron — an indicator species for the health of a lake — casts her bright golden eyes on me suspiciously. It seems to me improbable that such a large bird could be held firmly upon those slender legs.
She is standing in a patch of an invasive brittle naiad and I tell her I am sorry for that, but I know that our new boat access greeter is educating people about preventing the spread of invasive species into her lake.
A nervous beaver lures me from her pups and slaps the water surface, and slips into a den that this spring was adorned with a fading yellow laundry detergent bottle and a truck tire. The bottle and the tire are gone now, thanks to Green Up Day volunteers. I am proud of the two-year trash data study we conducted with support from Rozalia Project for a Clean Ocean and the resulting stewardship in the reservoir community.
In the mud along the river shore, there are tracks of a bear, a deer, a variety of birds, dogs of course, and from the angler and his son's rubber boots too close to the eroding river shoreline.
At the end of our journey, Gabe and I return to the canoe launch and slosh through the smelly, silty water, carefully step around the deep gully that flows from the busy gravel parking area directly into the river. I am proud, though, that this ecological mess will be addressed this summer with state-of-the-art, low-impact, green technology and community outreach.
Our little nonprofit is making progress on our reservoir, thanks to effective partnerships and relationships.
The lake may be our teacher. It can tell us what it needs, but only when we listen.
We know that we can address the lake's needs only when we research, understand, experiment; when we communicate, collaborate, and change our course when necessary — as do paddlers in a tandem kayak, or a Lake Champlain dragon boat.